Lara is returning to work in September 2018
a safe and natural way to improve your health and vitality
Acupuncture is part of the Traditional Chinese Medicinal (TCM) system, which has been used to diagnose, treat, and prevent illness for more than 3,000 years. It is accepted around the globe as a safe, effective and holistic alternative or complement to modern conventional medicine.
Acupuncture points are specific locations on the body which lie on the meridians or channels. These channels form an intricate network and are responsible for transporting Blood, Body fluids and Qi (energy or life force) throughout the whole body. The slightest physical, mental or emotional imbalance may cause blockages along the meridians which in-turn inhibits the smooth circulation of Qi and Blood. Fine, sterile, disposable Acupuncture needles can be inserted into few of the many hundreds of acupuncture points to stimulate and facilitate the flow of Qi assisting to restore balance and harmony to the individual.
On your initial consultation information will be gathered about all aspects of your health. From there we will discuss the course of treatment and decide what approach to take. Sessions may include the use of acupuncture, moxibustion, gua sha, cupping, kineso tape, diet and lifestyle advice.
Each person is treated for his or her individual imbalance and treatment is personalised regardless of the disease or conventional medical diagnosis.
Some of the more common uses for acupuncture include:
 Acute & chronic pain conditions such as; neck, shoulder, back, knee, and ankle injuries, sciatica, and arthritis 
Men's & women's fertility, pregnancy, and labour induction
Stress, anxiety, and depression
Headaches and migraines
Addictions such as; smoking, eating disorders, drugs and alcohol
Constitutional facial acupuncture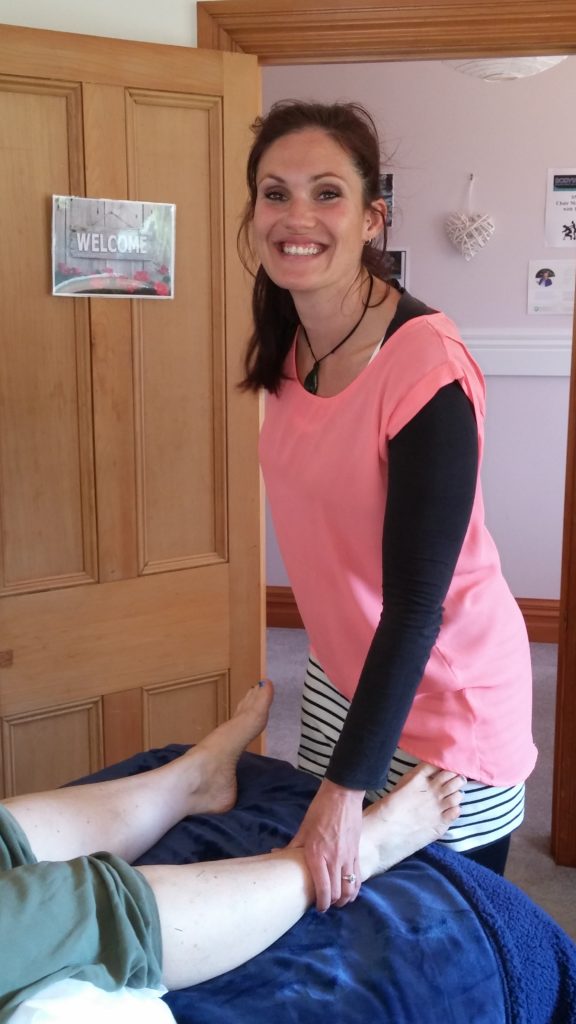 Natural healing that feels good
Acupuncture promotes a deep state of relaxation and stimulates your body to heal itself.  It balances hormones and blood flow, removes blockage and pain and brings vitality to tired, weak areas of the body.
Chinese herbal medicine uses powerful plant and mineral products to stimulate positive changes – such as detoxifying congestion, replenishing dryness and rebuilding weakened body structures.
Acupuncture prompts the body to recover from the negative effects of stress.  It makes people feel light, calm and relaxed.  Try it for yourself and enjoy the benefits!
Do you have an ACC number?
---
At AcuBalance we provide Acupuncture treatment for injury claims with ACC. If you have an accident or you get injured in New Zealand your treatment cost is likely to be subsidised. As ACC only pays a portion of the full cost of your Acupuncture treatment, a Surcharge of $35 needs to be paid at the time of each treatment. 
"I have been having acupuncture for my lower back pain and sciatic nerve pain relief. I have found it a fantastic method of pain relief. not only is my pain relieved but I also feel more relaxed after a treatment. I have also been experiencing the luxury of acupuncture facials. My skin has improved and my lines are less defined. A fantastic experience. I highly recommend Lara and her AcuBalance practice". - Rose, Whangarei
"Lara has been treating me as and when needed for a long period of time. After being referred to acupuncture by a specialist I was not convinced at all this would relieve my pain. From the first treatment with Lara the pain subsided to the point I only need to visit for maintenance now which I do without hesitation. Lara is a lovely person who makes you feel very comfortable. I also highly recommend cosmetic acupuncture as an alternative to other options available". - Tracy, Whangarei
"I have been seeing Lara for almost a year now! She has been a huge part of my recovery and I can't recommend her enough! Thank you so much for all you have done for me Lara"! - Sydnee, Keri Keri
"I have been seeing Lara for a year. She has fixed many troubles I've had with neck, shoulder, hip, sciatic nerve, and sinus pain issues. Some skin issues have also cleared. Sometimes I'm even so relaxed I snooze while having treatment... Lara has a lovely, caring nature and we always have a laugh". - Debbie, Whangarei
"Carrying some sort of twinge or pain was just 'the norm' in my everyday work life, until I booked for acupuncture and discovered that it didn't have to be that way. Lara has the knowledge and ability to remove all those annoying pinches and twinges so I can get on with my life pain free". - Vaughan, Hikurangi
"This woman is amazing. I can't speak highly enough of her. I've been seeing Lara since the beginning of 2016. I was having fertility/hormone issues. After 3 months of getting treatment my hormones were re-balanced, and after another 3 months I was pregnant all thanks to the beautiful Lara (the doctors told me it was going to take 2 years before I would get pregnant). I then saw her at the end of my pregnancy and had an easy labour. I now hold a beautiful little girl in my arms, happy, healthy and safe. I can't thank you enough for everything you have done for us". - Amanda, Keri Keri
Please feel free to contact Lara with any questions you may have.
She is really happy to chat about what you're looking for and to answer any questions or concerns. 
Find Lara on Facebook: AcuBalance
Phone: 0221 557 811